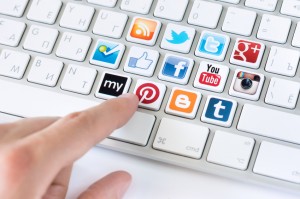 Technology plays a major role in facilitating the success of any business. Small businesses operating without a sound understanding of the power of up-to-date technology may find it difficult to stay competitive and solvent. A competent Accountant can advise small businesses on the software best suited to their particular business. In addition, these Accountants can provide excellent instructions on how to utilize software programs across various social media platforms. Below are a few examples of the types of software suites recommended for small businesses.
Keeping Organized
Various calendar systems are available online. Many are able to be downloaded free of charge. Calendars provide excellent planning tools to keep you and your staff organized and on-point.
Tracking Time and Billable Hours
Having the ability to appropriately allocate time is essential to increase both productivity and profitability. Software programs are available to help management and staff accurately identify billable time as well as define areas requiring improved time management and efficiency.
Installing Helpful Accounting Software
To operate a small business in today's world, the installation of accounting software is a must. It's important to keep in mind that this software is not meant to replace an Accountant. You will use the software to keep your fiscal operations accurately recorded and ready for your Accountant's review. Your Accountant will use the program as a practical and precise way to remain informed of your day-to-day financial activity and advise you of minor issues before they become big problems. Your Accountant can also help you select the best program for your business.
Maintaining a Productive Social Media Presence
The possibilities provided by a strong social media presence are endless. As a small business owner, you need to find the most effective and affordable way to market your products and services. Social media can produce excellent results at a minimal fee. Utilizing Facebook, Twitter, Pinterest or LinkedIn, for example, can keep you in touch with current clients and help you gain new ones.
If you are a start-up or small business, give us a call at 609-388-5110 about the technology programs you'll need to stay competitive in an efficient and affordable way.